8 Simple Tricks to make more sales at an exhibition
Selling at exhibitions is one of the proven ways of generating quality leads as well as sales for your physical goods. However, many exhibitors find themselves committing some serious blunders making the process not so profitable for them. We, at Expo International want to help all the exhibitors out there with our quick tips on making more sales at an exhibition.
1. Never go alone!
You probably already know very well that running a stand is a full-time job while an exhibition is on, and it should never be left unattended. Every 5 minutes that your stand is unattended, your investment in the event will not be making you money. But you must get some breaks in, over what will probably be a long day or more.
So even if you are a sole-trader, take a partner with you, a family member, a pal or even a student from the local college looking for some work experience. But check them out first for their ability to engage warmly with strangers, and make sure they know your product range!
2. Get the right look and feel
Your stand is your shop window – a direct invitation to say "Come on in!". It's vital to make sure your objective for the show – selling, marketing or corporate image – determines the look and feel of your stand. Choose signage, posters and products to display to boost the image you want to create. Arrangement of your products at display is also a key factor in the amount of sales you'll do.
3. Get creative
Do not hesitate to experiment with lighting, electronic presentations, posters and signage. Follow the same path as visitors around the stand so you see what they see – both from a distance and up close. Make sure there's not too much text to read (impossible from a distance) and no visual overload. The quirkier you get, the more attention grabbing your stall will become.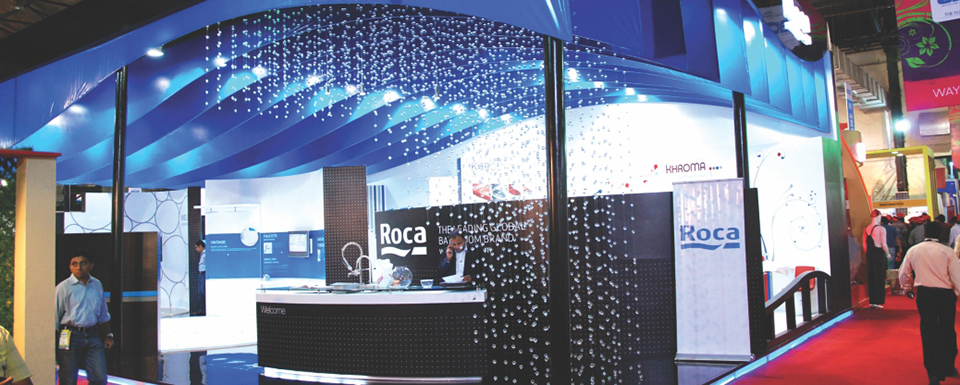 4. Check your checklist
What checklist? The one you have carefully prepared in advance for all such events! This should include a record-book or enquiry-sheets of whom you are going to meet, their contact details, their interest in your wares and action to follow; maybe invoices if you are selling goods from your stand; notepads, pens, sticky tape, cabling and power-point adapters; possibly a fist-aid kit for minor emergencies, product literature, point-of-sale material and price lists; a vast stack of visiting cards – and anything else you might need.
It will be far too late to start looking for these once the event has opened and you get busy.
5. Chat with the event organizer.
Make sure the event organizer understands your business nature and requirements. The placement of your stand at the venue may be critical to your target audience, so discuss your requirements with the organizer beforehand and negotiate the best possible location of your stand at a price you can afford. If you're booking with Expo International, we ensure you get the best stall location at the best possible price for our exhibitions. You can check some of our upcoming exhibitions here.
6. Don't pounce!
Some visitors will know exactly what they are looking for, and if you don't frighten them away, they will tell you in their own good time. Many more may not know what they were looking for, at least, not until you have told them what you have to offer! But even so, please don't pounce on them?
Perhaps the worst thing you can do, as any shop-keeper ought to know (but often doesn't!), is to ask:"Can I help you?" The simple answer for many passers-by is to say "No" and to go away. You can do so much better than that!
Remember, most people prefer to buy from people they like, and will run a mile from those they don't, so the first task may well be only a gentle relationship-building exercise rather than a creepy approach which hardly works.
7. Don't forget to tell people!
Once you've booked your stall, don't forget to tell people you're going to be at a particular exhibition. Upload banners on your website and social media pages that contain an invitation to customers to come and visit you at your stall and send prospects and clients regular email updates in the week leading up to the show. We, at Expo International go that extra mile to promote each of our exhibitors across all our social media channels well before the exhibition to drive engagement.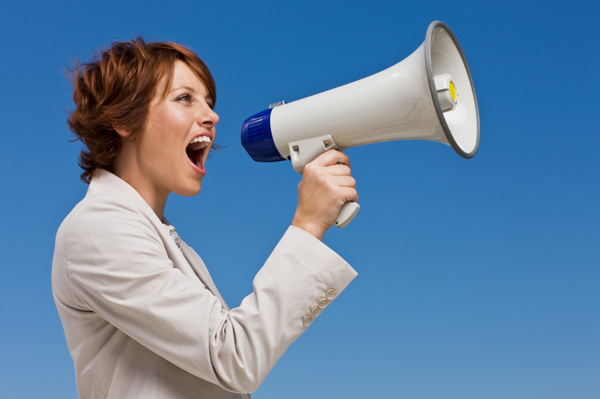 8. Keep a note
For most professional businesses, exhibitions are far more about finding well-qualified prospects rather than necessarily finding buyers there and then. Your prime goal may then be to win repeat business – not just one-off sales. So capturing the details of those you meet, who show an interest of any sort, must be a prime goal to support your future marketing and promotion.
This requires real discipline when your stand is busy, and you can help yourself by designing a pro-forma enquiry sheet to record every live enquirer, even if you then do no more than say you will be back in touch. But do note what you have promised to do, before you turn to meet and greet your next visitor! (And if you are really busy, introduce your moderately warm prospects to your assistant, to take their details for you as you turn to your next visitors.)
Good luck on your next exhibition. You can call us at 022 26051201 / 022 26049313 to inquire about our upcoming exhibitions.