Top 5 Shopping Destinations in Mumbai
Are you craving a nice long shopping trip over the weekend? Mumbai is the shopping haven because we have it all, be it luxury brands, street shops or economical brands. But when you have it all, very often there is a catastrophe of confusion as to where you see yourself shopping to while away the weekend.
So, in your best interests, we have narrowed it down to the top 5 places to go shopping around town, to keep you drowning in fun and fashion in this heat!
#1 Colaba Causeway
Bringing in the crowds from the highlights like Taj Hotel and The Gateway of India, Colaba Causeway is sophisticated street shopping at its prime. Past Mid day, hawkers will be settled at every corner of the street, selling some rather fascinating objects and the thrill of bargaining is like no other! You can find everything your wardrobe you will ever require, on the streets for ground breaking-ly cheap prices.
#2 High Street Phoenix
Looking for some big brands and swanky goods? High Street Phoenix is just the place for you. Also called Palladium, this mall has it all! From Tommy Hilfiger and FCUK to Aldo and Ed Hardy, these stores set the fashion trends for the season with their style and quality on point! Drop into the gigantic Hamleys store if you're looking to gratify your inner child and spaz out on some really cool toys.
#3 Oberoi Mall
Finding a perfect balance between quality and costing, Oberoi is a one stop shop for most shopaholics. Located in Goregaon, Oberoi mall has every brand, ensuring that every type of customer is catered to. With a large food court at your disposal, you can beat that hunger and go right back into shopping mode!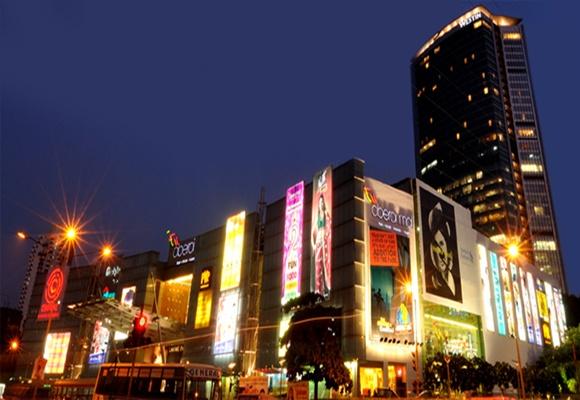 #4 Phoenix Market City
Opened fairly recently, Phoenix Market city is a packed infrastructure, encasing every brand that exists. The mall keeps the adventurous element alive in you, for it is a tricky maze and a large one at that! Plan your shopping trip to this mall in advance, because you might get to enjoy a fun gig in the European styled space, Dublin Square.
#5 Infiniti Mall
Carrying the true feel of fun, fashion and food, Infiniti Mall has it all. A mall for all, Infiniti is here to cater for everyone's needs, including fashion, gaming, home decor and eating! This shopping destination defines the phrase, good things in small packages. Cozy in size, the mall has over a hundred brands for everyone to try on!
What is more exciting is that we at Expo International have planned our very own pop up show on 25th and 26th June, 2016 at Infiniti Mall, Andheri. If you're looking to purchase some fashion that is less mainstream, drop into Design Bar to check out some fresh fashion by our exhibitors. One weekend of shopping bonanza is definitely assured to you by us, without a hint of doubt!
Be sure to visit http://bit.ly/designBAR to get all the latest deets for out one of a kind, fashion exhibition!